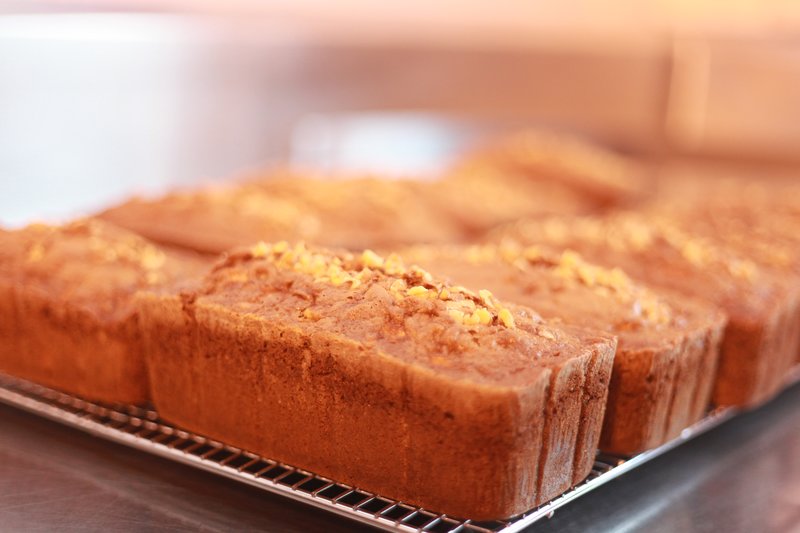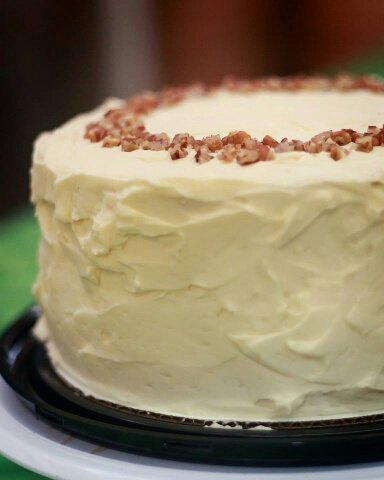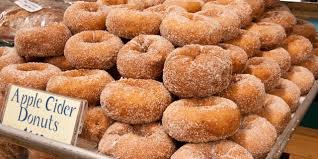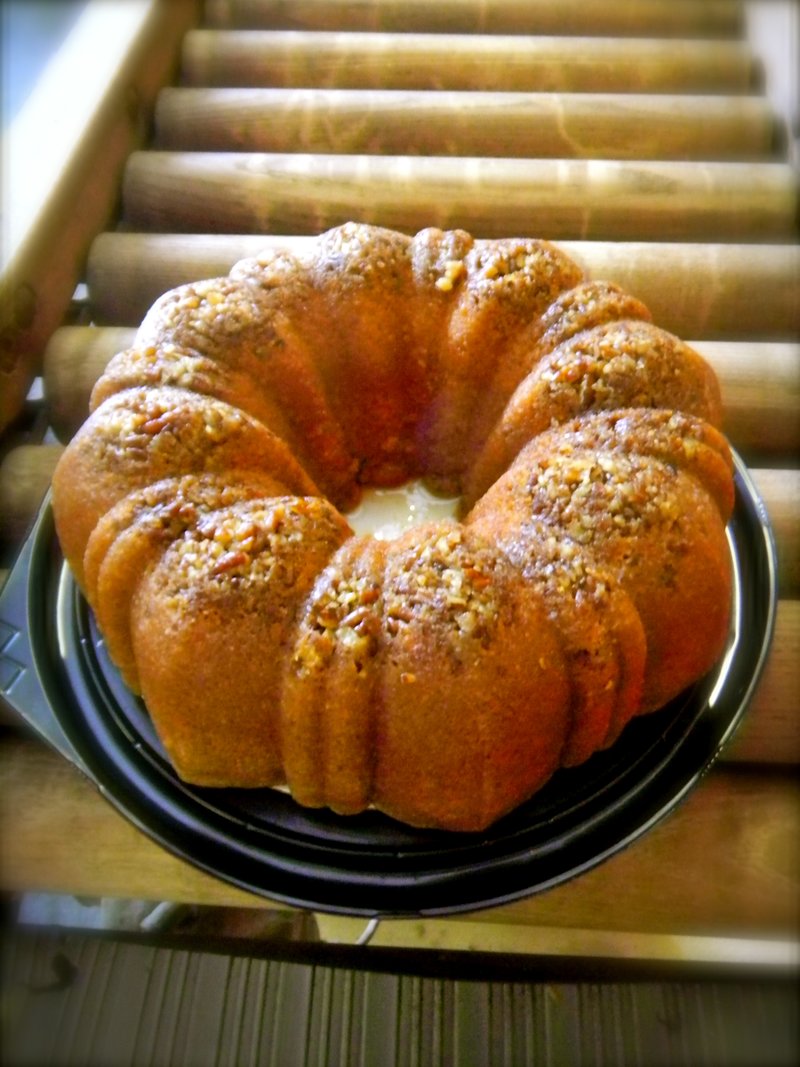 Apple Cider Mini Donuts $4.00 / dozen
These sugared donuts are crunchy on the outside, tender and moist on the inside. Our fresh pressed apple cider is the key to their unbelievable flavor. They are sure to become a family fall tradition. Perfect paired with an Apple Cider Slushie.
Wine Cake (Slice: $2.75, 1/2 Cake: $10.50, Whole Cake: $18.95)
Mixing wine into cakes before baking is an age old technique to create moist, flavorful deserts. The wine's alcohol evaporates in the baking process, and most people who try our wine cake cannot pinpoint the unique flavor, but they usually ask for seconds. This cake works perfectly during the holidays, on a buffet table or in a picnic basket! It's very moist and has been our most popular bakery item since we opened.
Apple Cake (Slice: $3.00, 1/2 Cake: $12.50, Whole Cake: $22.95)
Comparing Apples to Apples.......Our Apple Cake is the Best!!! A moist dense cake that keeps well. In addition to apples it has pecans, coconut and after baking is topped with a warm buttermilk glaze. It has been a customer favorite since our bakery opened.
Carrot Pineapple Cake (Slice: $3.25, 1/2 Cake: $14.50, Whole Cake: $25.95)
The carrots and pineapple work together to keep this cake moist and wholesome. Topped with cream cheese icing and accented with pecans each slice is a thick, creamy, wonderful experience.
Blueberry-Lemon Cake Loaf $8.00 / loaf
This lovely cake loaf is bursting with juicy sweet blueberries and infused with lemon giving it a nice citrus flavor. Topped with a hot lemony glaze just as it comes out of the oven. Perfect to enjoy any time of the day.
Fresh Apple Bread $8.00 / loaf
An old fashioned apple loaf, slightly sweet and loaded with chunks of the freshest apples in season this bread is all about FALL! Wonderful toasted for breakfast, used for French toast, enjoyed with fall salads, or made into bread pudding.
Banana Nut Bread $8.00 / loaf
Classic banana nut bread straight from Granny's Kitchen. Extra ripe bananas, walnuts and brown sugar are some of delicious ingredients that make this special. Great toasted for breakfast, used for French toast and warmed with ice cream for a yummy dessert.
Fruit Turnovers $2.50 each
Apple, Peach, Very Berry, & Peach.......Our turnovers are baked not fried. The light and flaky crust cradles the delicious orchard fruit inside. Available individually during season.


Special Orders are available (& suggested during fall) for the Bakery- Call or email Granny's Kitchen and reserve yours today!