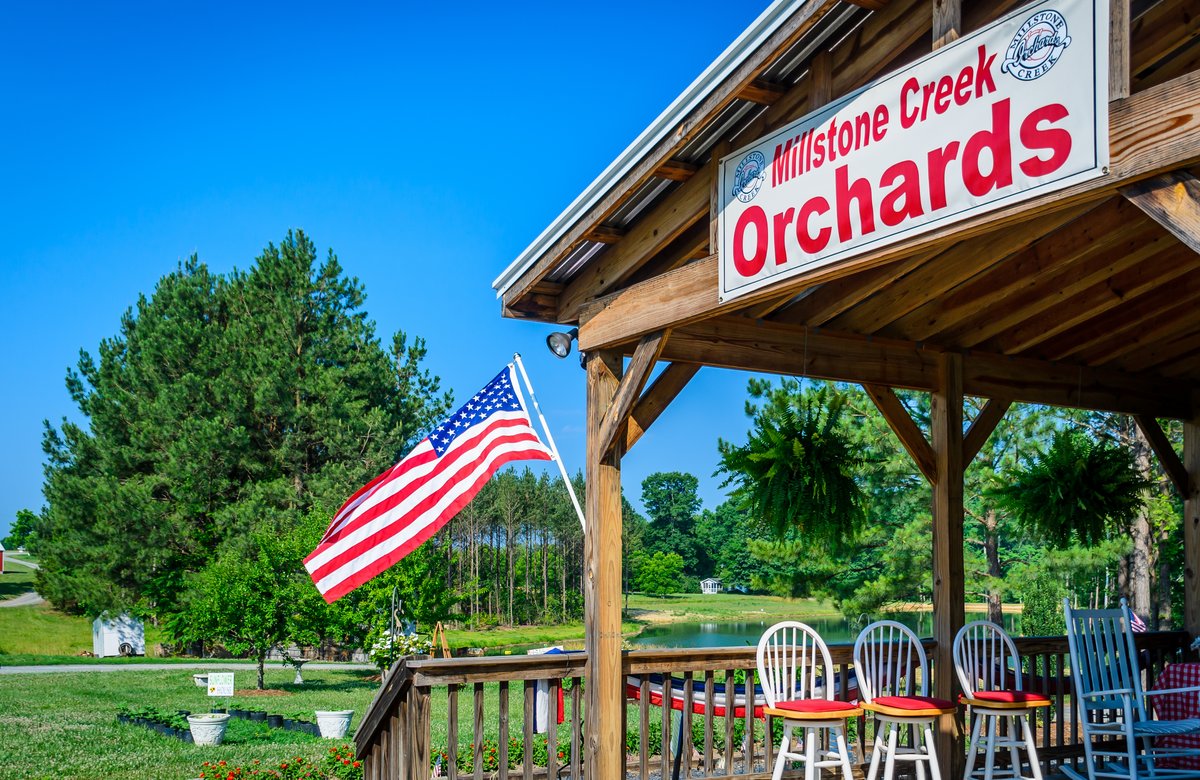 THIS WEEK @ THE ORCHARD...
U-PICK APPLES ARE OPEN
With this wacky warm weather, our apples are ripe & ready for picking. Although with this weird weather & humidity has made our apples not so pretty, they have an amazing taste! Join us for the opening of our Gala, Cortland, & Honeycrisp apples Tuesday, July 18th starting at 9am. Apples: $3.50/lb. U-Pick hours below.
FREE POUND OF U-PICK GRAPES
Celebrate summer with a free pound of grapes!! We are covered in grapes here at the Orchard, & we wanted to share with you ~ our friends & neighbors! Come pick with us all week for your free pound of delicious grapes! Additional pounds: $2.95/lb. U-pick hours below.
U-PICK BLACKBERRIES ARE OPEN
More blackberries are ripe & ready for picking! Enjoy this gorgeous summer weather with some tasty berry picking. The berries are almost gone for the year, so come enjoy some berry picking before it is too late. Our berries are great for freezing, baking, & just plain eating! Blackberries: $6.95/lb. U-Pick hours below.
FRESH PEACHES FOR SALE IN APPLE BARN:
The best thing about July is FRESH, JUICY PEACHES! Come down to the Apple Barn any day this week to pick up some of these peaches! They have an amazing flavor and are sure to impress! We have both yellow & white. Peaches: $2.75/lb.
FRESH PRODUCE AVAILABLE IN THE APPLE BARN:
-Peaches (Yellow & White)

-Nectarines
-Apples (Macintosh, Rambo, Ginger Gold)
-Grapes (White & Red)
-Corn
-Cucumbers
-Tomatoes
-Spring Onions
-Jalapeños
PEACH CONDITION: Sadly, we lost about 90% of our peach crop this year due to the March freeze. As a result, there will be no u-pick peaches this season.